THE SOFTEST DAMN SHEETS YOU'VE NEVER SLEPT ON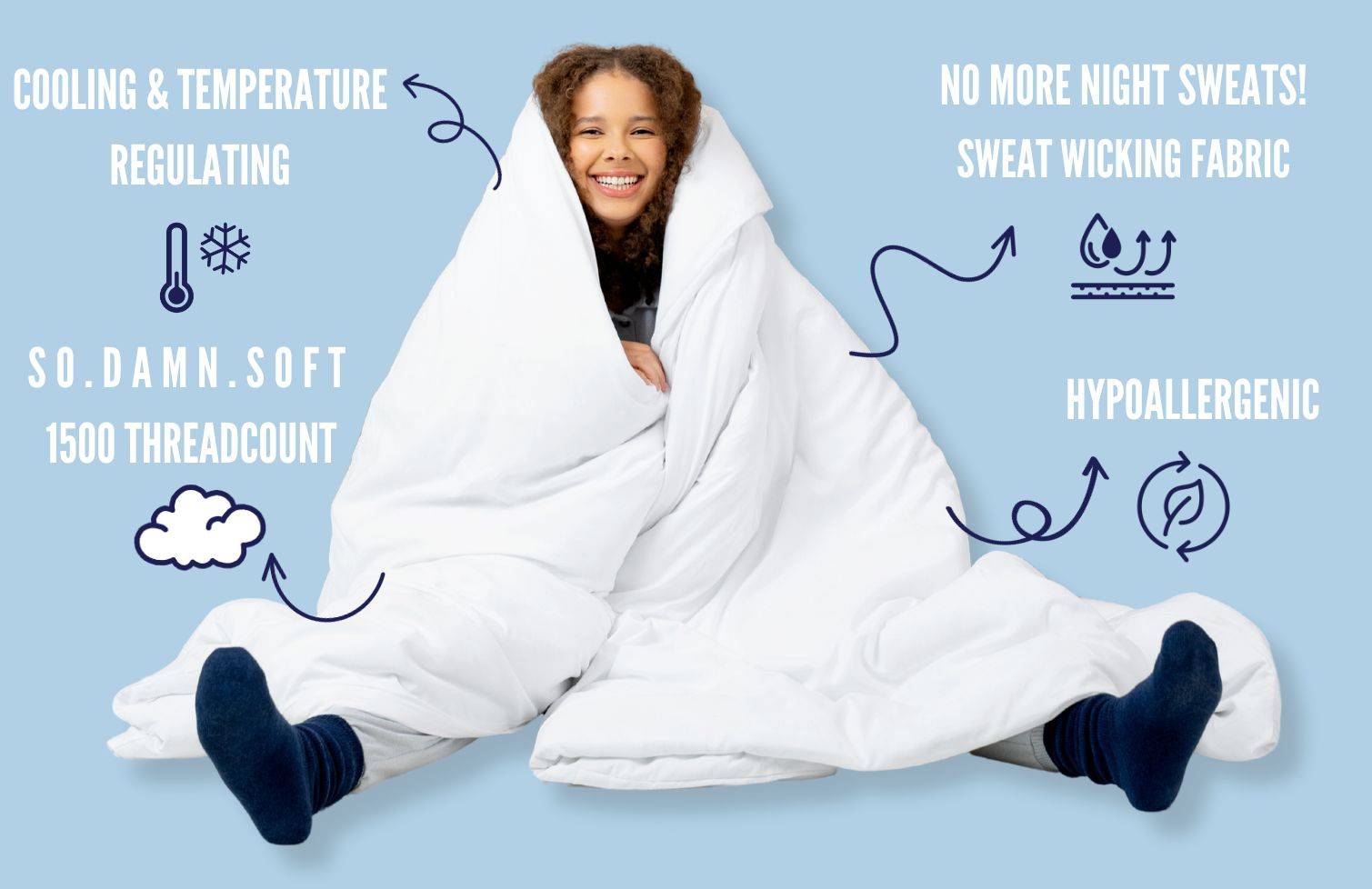 "My friend told me about these sheets and how they changed the way she sleeps. I 100% agree! Perfect temperature and no more night sweats!"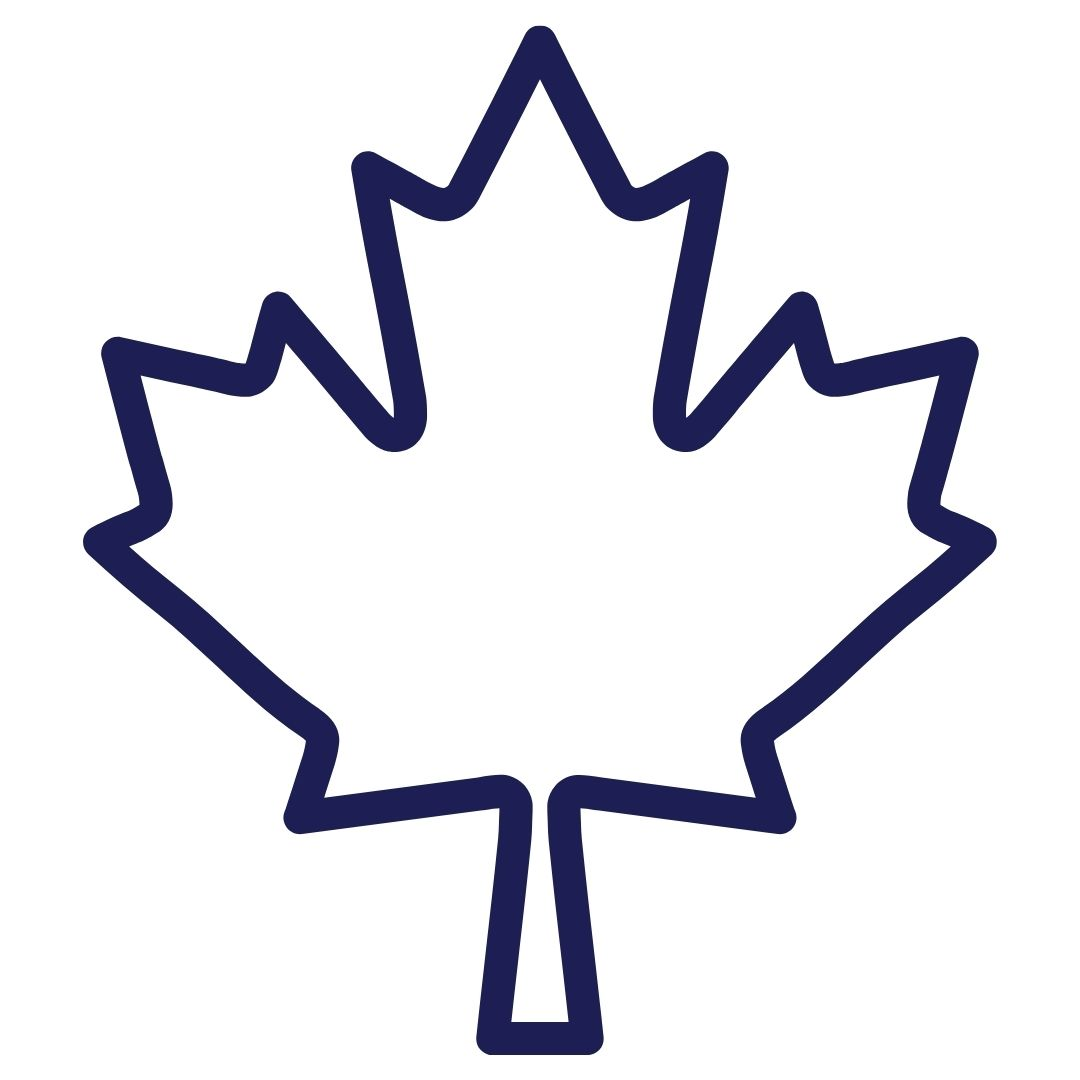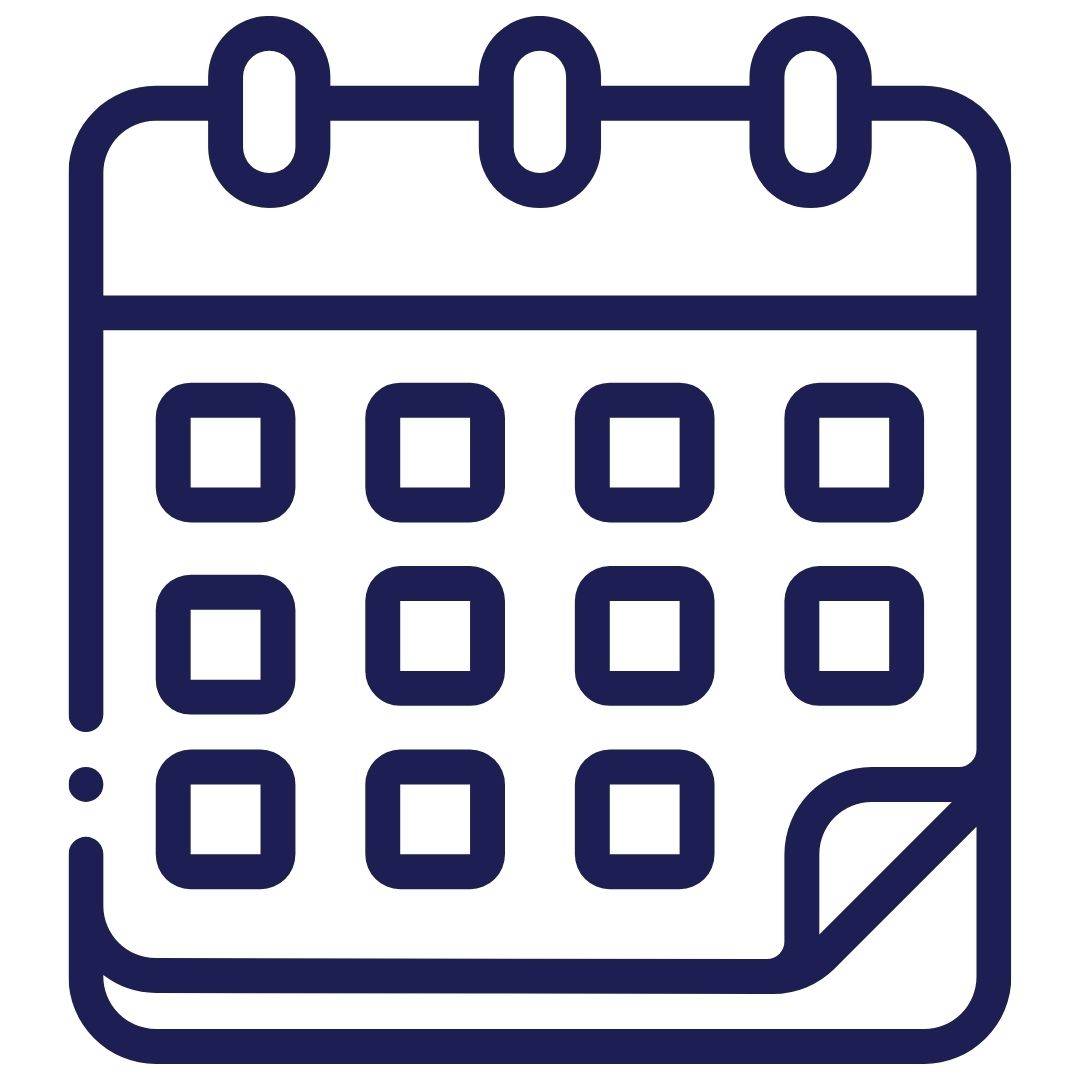 Try Risk Free & Free Returns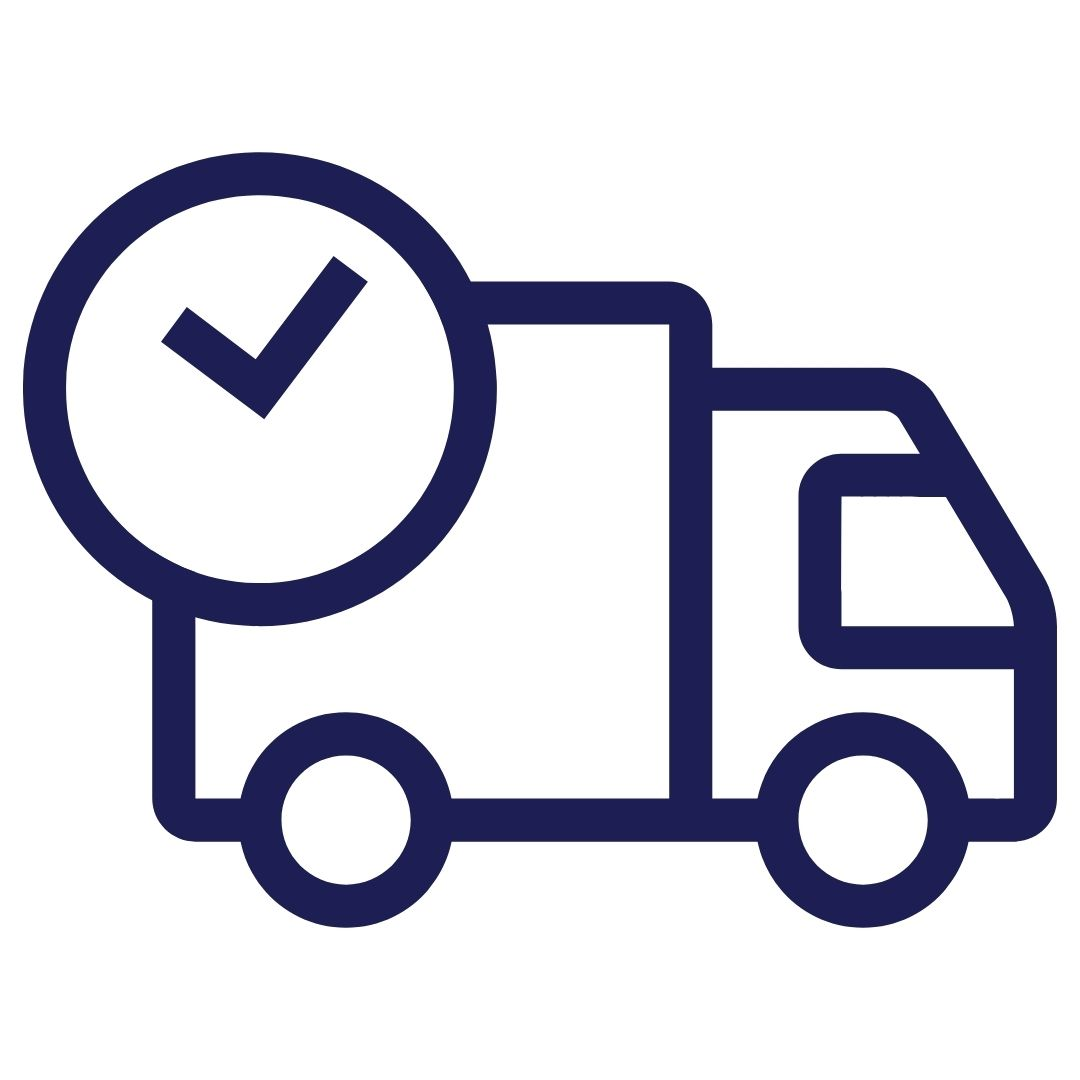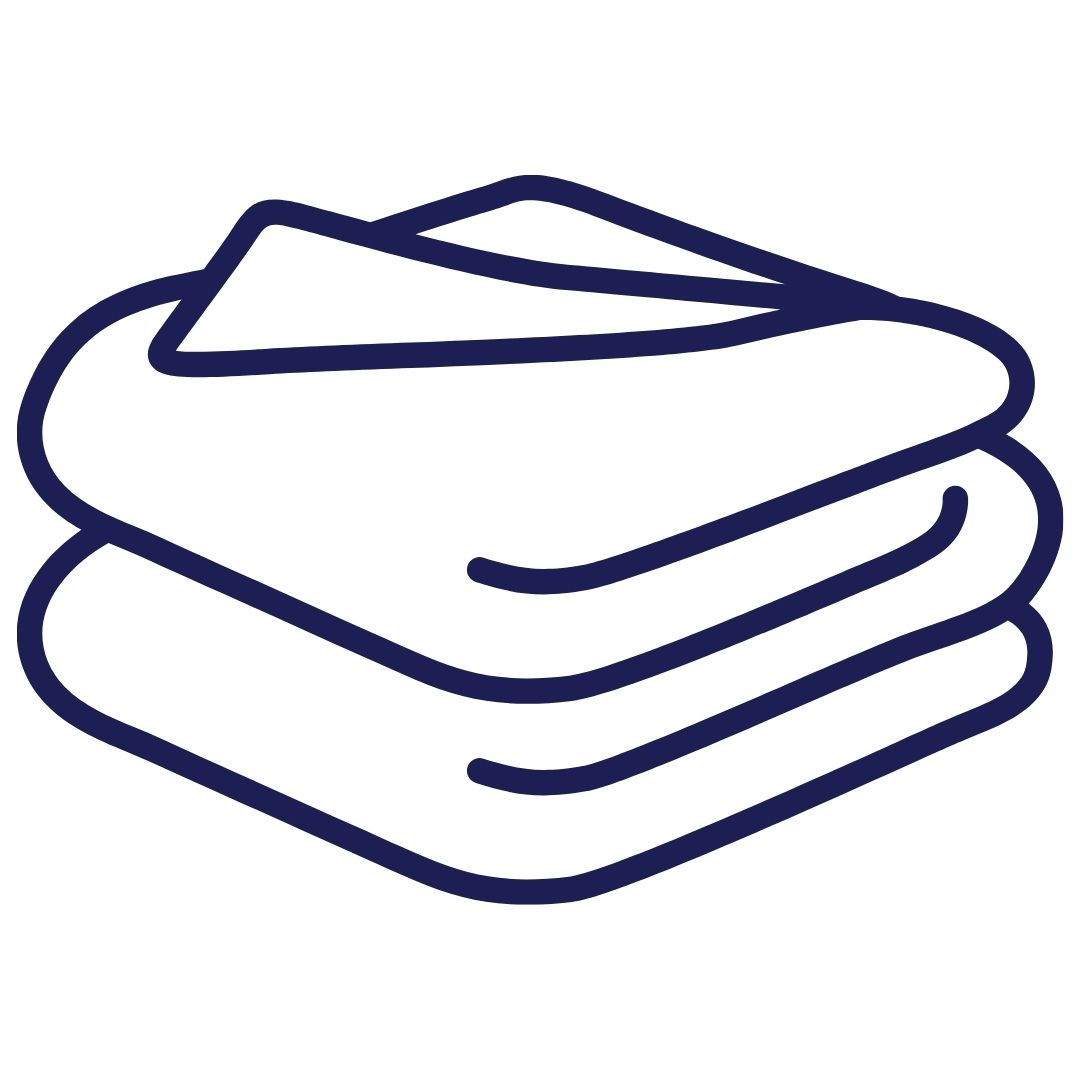 WHY ARE CANADIANS DITCHING THEIR TRADITIONAL COTTON SHEETS?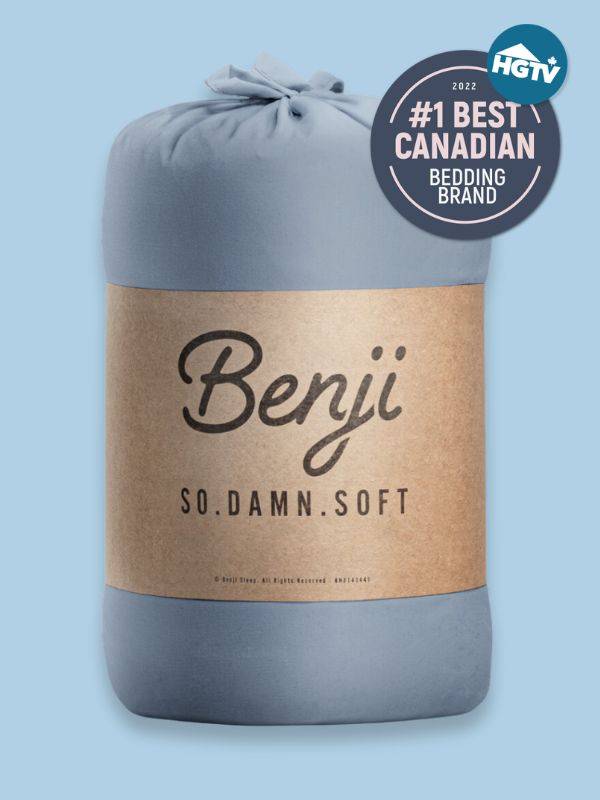 COOLING & TEMPERATURE REGULATING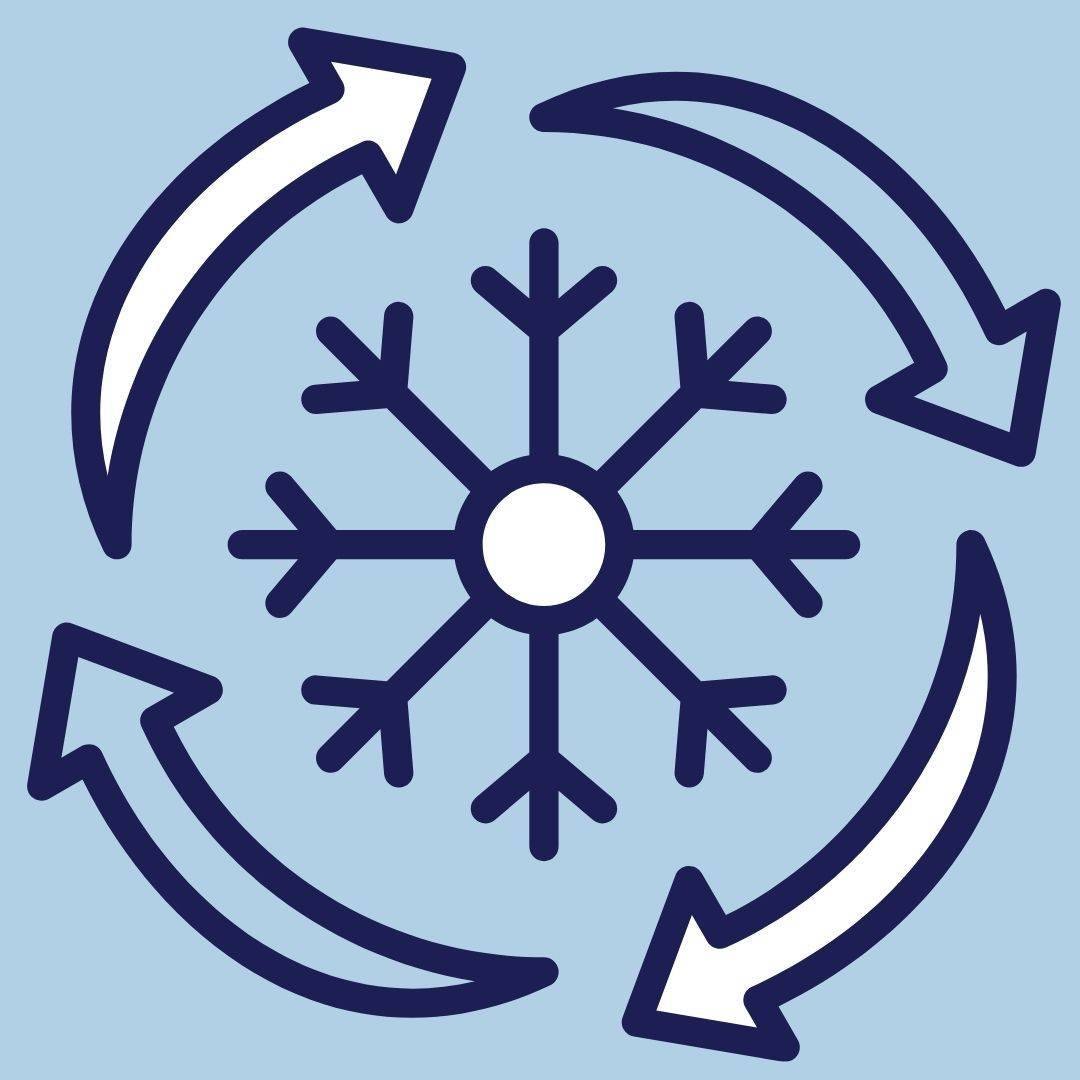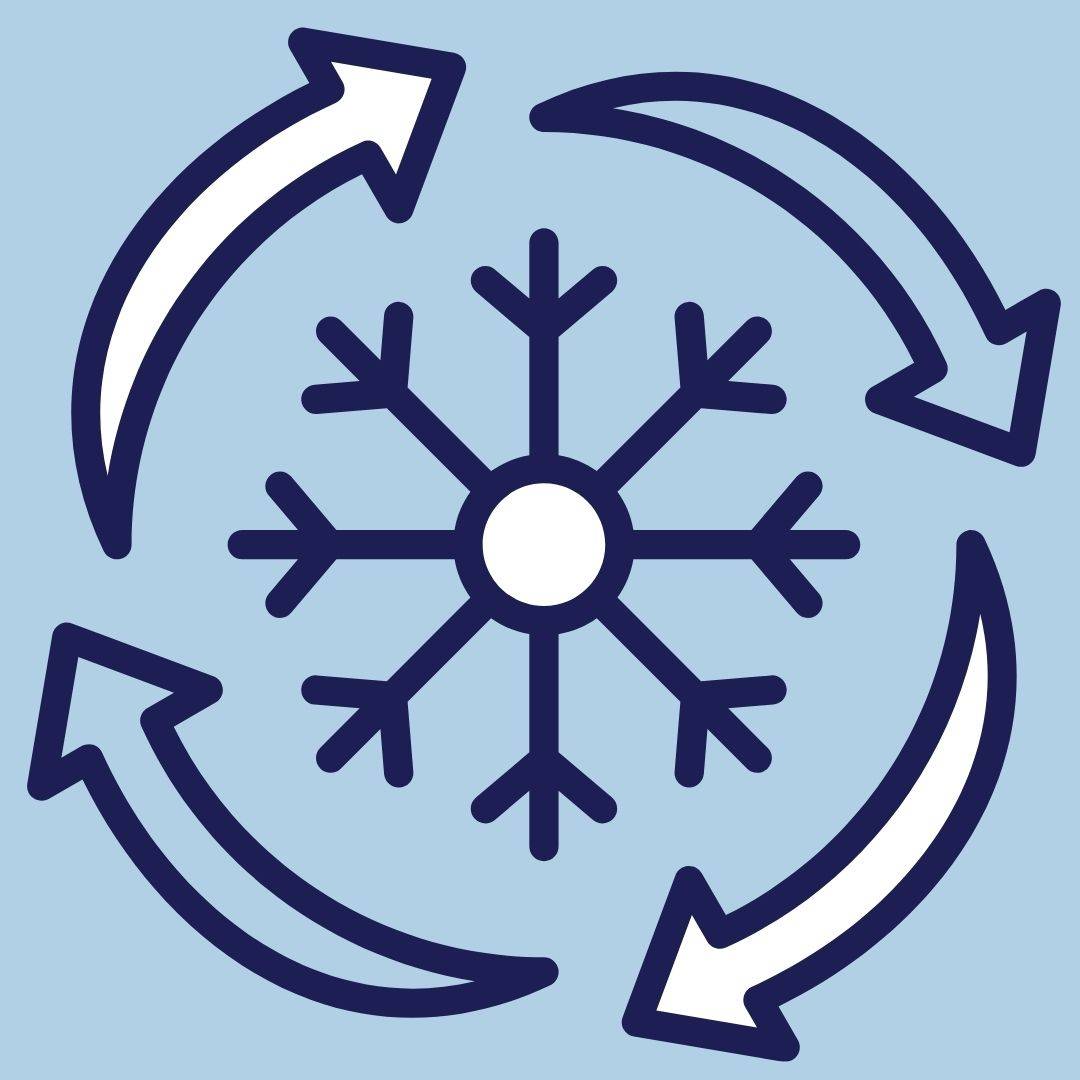 Lightweight, airy smart fabric regulates body temperatures so every sleeper wakes up cool, dry and refreshed!
Made from our high performance, double brushed microfiber- enjoy the ultra soft luxurious feel of 1500 threads per square inch
SAY GOODNIGHT TO NIGHT SWEATS!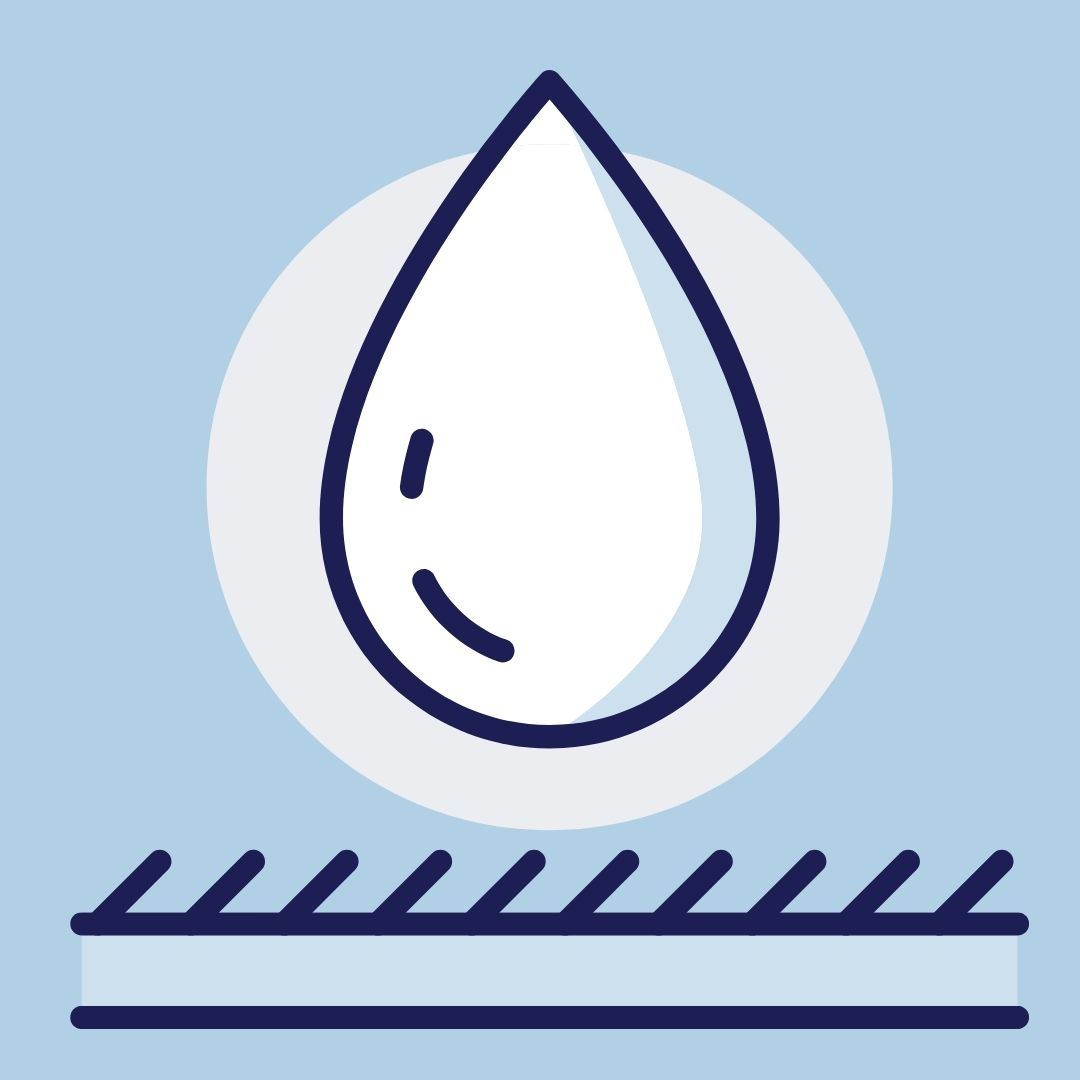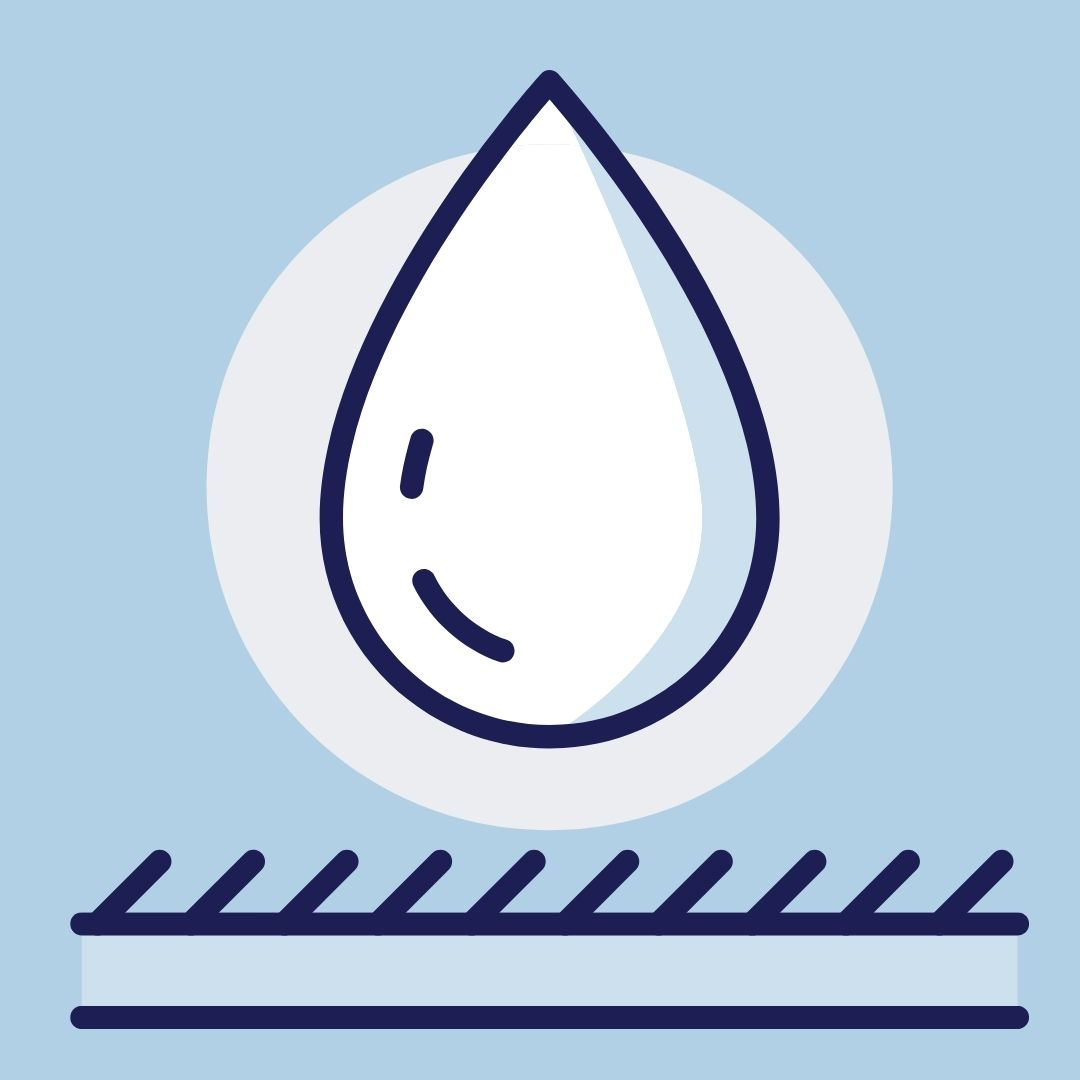 Forget waking up in sweaty sheets - our sweat wicking sheets pull sweat away from the body so it can evaporate, rather than absorbing like traditional cotton alternatives
Say goodbye to the ick of germs, breakouts and sneezing fits - our performance fabric is antimicrobial and hypoallergenic
SLEEP COOL, SLEEP DRY, SLEEP SOFT!
SAY GOODNIGHT TO NIGHT SWEATS




Say goodnight to night sweats, with the SOFTEST, coolest, smartest sheets on the internet!

Benji was founded with a simple mission, deliver the softest damn sheets without the ridiculous markup and to break the status quo when it comes to buying bedding.
We weren't sleep or textile experts. Benji was founded because we knew there had to be a better way! Something different from the overwhelming amount of options to choose from when it came to buying bedding from traditional big box stores. Benji is all about making it simple!
REAL REVIEWS, FROM REAL CUSTOMERS!
"Getting out of bed is a challenge... I wouldn't buy any other sheets. My husband doesn't sweat at night anymore either"
We have more than just bed sheets!
Bundle & SAVE $10 off every product you add